In 2022, "Urushi no Koma-ya" opened our doors with the idea of enriching the mind through manufacturing. Our main focus is on Kintsugi, gold repair, and broken vessels. Kintsugi encourages us to accept imperfections, and through this, we become stronger. Through the art of Kintsugi, we hope to convey the value of craftsmanship and handiwork to enrich the heart.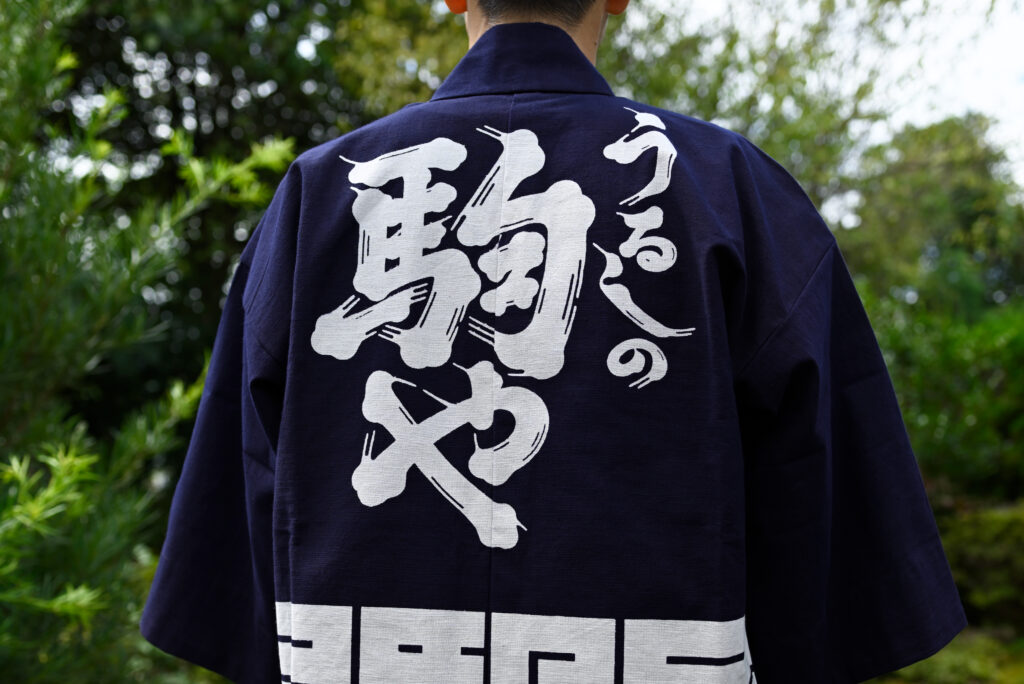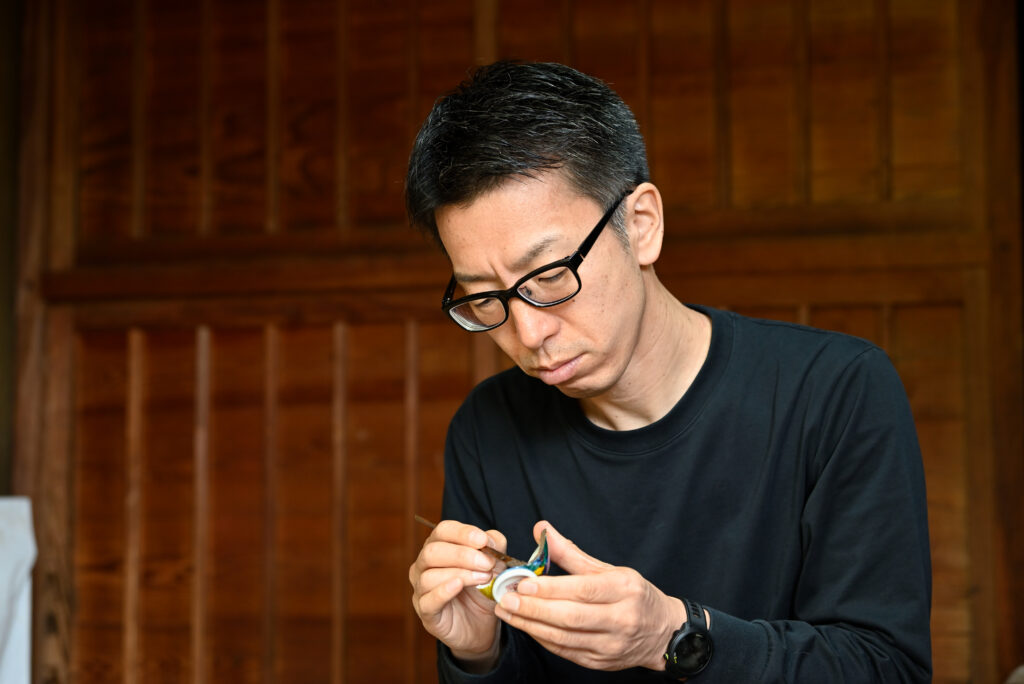 Yoshiyuki Yabushita: Kintsugi Expert and Representative of "Urushi no Koma-ya"
Mr. Yabushita was born in 1973 in Sabae City, Fukui Prefecture. He graduated from the Faculty of Humanities at Shinshu University in 1996. He then moved on, where he eventually established the planning department and launched the "Kuzuryu" and "Muni" brands. He served as the manager of corporate planning and of planning and sales before he met Mr. Takenobu Komamoto.
Mr. Komamoto is a certified traditional craftsperson of Echizen Lacquerware "Maki-e" and was fascinated by the power of natural materials like lacquer. He then trained under Mr. Komamoto.
In 2022, he opened "Urushi no Koma-ya. "They specialized in Kintsugi (gold repair). While running his shop, Mr. Yabushita began a doctoral course at Fukui Prefectural University at the Graduate School of Economics and Business Administration in 2021. He is currently studying industrial districts and is focusing on the Tannan region, which is one of the leader manufacturing areas in Japan. He is also a government-certified 2nd-grade sake brewer.